Feed IT Souls
FEED IT SOULS is a metroidvania for the Game Boy Color and a submission to GBCompo23. Download the .gbc ROM or .pocket file to play on real hardware or an emulator of your choice (the ROM is intended to be played using a color device and will NOT run on the original DMG or Pocket Game Boy). Alternatively, you can play in browser.


You are the offspring of IT, a bio-technological monstrosity after only one thing - delicious souls! Seek out and retrieve souls to feed your master. His power is your power, and every soul retrieved will enhance your mobility as you explore your surroundings.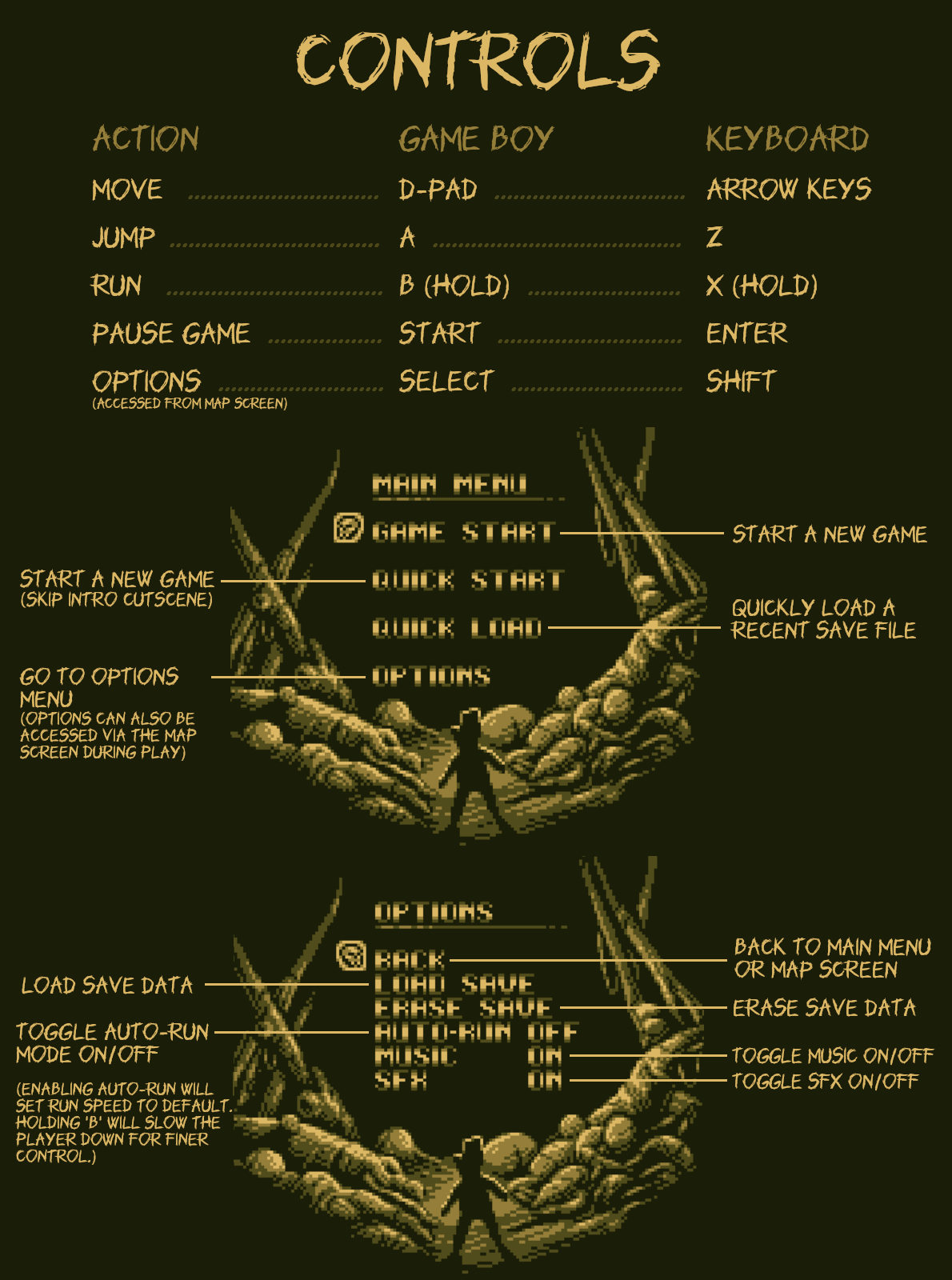 Normal Mode - The baseline game. A decent challenge that will test your precision platforming skills.
Hard Mode - Butt clenching precision platforming. More enemies, enemies and bosses are faster, some area layouts are redesigned to increase platforming challenge.

Bonus Mode - ?


Collect a total of 25 lost eggs located throughout the map. Every 5 eggs collected will unlock a variant color palette to enjoy during play.

Find all 25 eggs and complete the game to unlock a BONUS MODE!
Put your speed running skills to the test and screenshot your best times below!
CREDITS
A Game by Gumpy Function | Website | Mastodon | Instagram

SFX by Blezz Beats | Website

Music by Beatscribe | Twitter
Download
Click download now to get access to the following files:
Feed_IT_Souls_v1.3.gbc
1 MB
Feed_IT_Souls_v1.3.pocket
1 MB